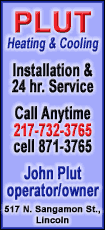 Analysts say the current downturn -- and the response of Japanese companies to it -- have combined into a new kind of recession, that's swifter and deeper than ever before.
"The Japanese economy was simply collapsing and nose-diving toward the end of last year," said Kyohei Morita, chief economist at Barclays Capital in Tokyo.
Gross domestic product, or the total value of the nation's goods and services, fell at a 12.1 percent annual rate in the October-December quarter, slightly better than the Cabinet Office's preliminary reading of a 12.7 percent contraction.
The contraction is the severest for Japan since the oil shock of 1974 and is double the pace of the decline in the U.S.
On a quarterly basis, GDP dropped 3.2 percent, improved from an initial reading of a 3.3 percent decline due in part to an upward revision in inventories, the government said.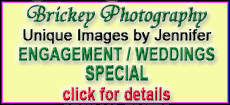 Japan's economy has shrunk for three straight quarters and is almost certainly headed for a fourth quarter of contraction. Like its Asian neighbors, the export-reliant country has been pummeled by the U.S. financial crisis, which morphed into plunging global demand for its cars and gadgets.
The country's exports plummeted a record 13.8 percent in the fourth quarter from the third quarter, the government said. Capital expenditure -- business investment in factories and equipment -- fell 5.4 percent from the previous quarter, while government investment grew 0.1 percent.
Iconic exporters including Toyota Motor Corp. and Sony Corp. -- both of which are forecasting annual losses -- have reduced shifts, suspended factory lines and announced thousands of job cuts over the past few months. Industrial production in Japan tumbled a record 10 percent in January.
Economists say they've never seen Japanese companies move so quickly to cut staff, facilitated by their greater reliance on temporary contract workers who can be eliminated more easily than full-time employees.
"In past recessions, we typically ended up with excess employment, which resulted in excess production, which resulted in inventory," said Morita of Barclays Capital. "Households have a big hardship under the current recession, but with them as the sacrifice of the economy, the adjustment has been much quicker than before."
The unemployment rate eased a tad to 4.1 percent in January, but the figure doesn't account for workers who have simply dropped out of the labor market altogether. So-called discouraged workers, who have stopped actively looking for a job, are counted in Japanese labor data as part of the "non-working population" instead of the unemployed.
A recent report by the Ministry of Health, Labor and Welfare estimated that nearly 158,000 "non-regular" employees in Japan's manufacturing sector will have lost their jobs between October and March.