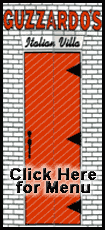 The nation's largest hog producer and pork processor said Thursday its loss amounted to 72 cents per share for the period ended Feb. 1. That compares with a profit of $54.5 million, or 41 cents per share, a year earlier.
Excluding a 38 cents-per-share restructuring charge and other items, the Smithfield, Va.-based company says its loss from continuing operations was $21.4 million, or 15 cents per share.
It also says its revenue climbed 7 percent to $3.35 billion.
Thomson Reuters says analysts expected a loss of 27 cents per share on sales of $3.41 billion.