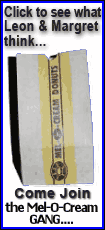 Medical school expansion plans are rushing ahead despite the severe economic downturn, even in the battered home of the nation's struggling auto industry.
The reason is quite simple, according to the president-elect of the American Medical Association.
"Americans are living longer, and there are more of them," said Dr. J. James Rohack, a Temple, Texas, cardiologist. "It's clear that the demographics of American society point to the need of having and expanding a well-educated medical work force."
Today, many poor and rural areas already face doctor shortages, and primary care positions go unfilled as doctors gravitate to higher-paying medical specialties. Graduating more doctors doesn't directly address either problem, but is a key part of the answer, medical groups say.
This year alone, the number of accredited medical schools training doctors in the U.S. is set to grow by four to 130. Five others have applied for accreditation from the Liaison Committee on Medical Education, with the aim of accepting students in 2010 or 2011.
Michigan, where unemployment jumped to 11.6 percent in January, could see medical school ranks go from three today to six within a few years.
In the Detroit suburb of Royal Oak, William Beaumont Hospital is collaborating with Oakland University in Rochester on a new medical school that would accept its first class in 2010.
Michigan State University is expanding its medical school programs at a new campus in Grand Rapids, as well as in Detroit and Macomb County's Clinton Township. Central and Western Michigan universities are well along in planning medical schools of their own. Wayne State University has significantly expanded its medical school enrollment, while the University of Michigan has kept its enrollment steady.
Pushing plans for a new medical school even as Michigan's auto-based economy sputters isn't as crazy as it might seem, according to Robert G. Miller, associate vice president at Western Michigan University.
The board at his Kalamazoo school gave the go-ahead for advanced planning on a new medical school in January.
"It's many years out," Miller said. "There's enough support in the community and enough assets to move forward."
Health care in America is a $2.4 trillion annual business, or about $8,000 for each of the nation's 300 million residents. President Barack Obama has made overhauling health care -- extending coverage to the 48 million uninsured while fighting rising costs and attacking waste -- an early priority of his administration.
A quarter century ago, experts blamed rising health costs on what they said was a surplus of doctors. They said doctors seeking income would perform unneeded procedures, making medical care more expensive. In response, medical schools capped or cut enrollments.