Quinn cited jobs as the main motivation behind his decision to reverse ousted Gov. Rod Blagojevich's plan to close the 137-year-old prison.
"Keeping Pontiac Correctional Center open will ensure nearly 600 people in the region keep their jobs, prevent hundreds of families from being uprooted and allow Pontiac to maintain one of its largest sources of revenue," Quinn said in a statement.
Pontiac Mayor Scott McCoy was jubilant.
"I'm going to go out in the middle of Main Street and do my happy dance," said McCoy, who has joined area lawmakers in a months-long push to keep the prison open.
The prison has about 1,100 inmates, down from about 1,500 before Blagojevich announced his plan last summer, Department of Corrections spokesman Derek Schnapp said. About 505 people work at the prison, down from about 570 last summer.
Blagojevich had planned to close the prison and move many of its inmates to the largely unused Thomson Correctional Center in western Illinois to save money as the state wrestles with budget deficits.
Lawmakers, McCoy and others from the Pontiac area believed Blagojevich, a Democrat, was using the decision to punish them for opposing his policies. Republicans dominate the area's representation in the state Legislature.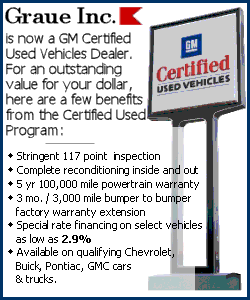 "I know that it has been a very stressful time for the employees, families and the citizens of Pontiac and central Illinois since former Gov. Blagojevich announced his intention to close Pontiac," said state Sen. Dan Rutherford, R-Pontiac. "It is refreshing to have a governor who will work with the legislators and do what is best for our great state."
Quinn is preparing to present a budget plan next week in the face of at least a $9 billion deficit.
Copyright 2009 The Associated Press. All rights reserved. This material may not be published, broadcast, rewritten or redistributed.