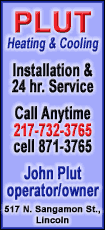 The agency said demand would drop for a second consecutive year for the first time since 1982-1983.
In its closely watched monthly survey, the IEA cut its forecast for demand this year by 270,000 barrels a day to 84.4 million barrels a day -- 1.5 percent lower than a year earlier.
The Paris-based agency said demand for oil last year was estimated to have slid 0.4 percent to 85.7 million barrels a day.
The IEA said that "the eventual resumption of global demand growth will largely depend upon much stronger economic performance than is currently the case" among the world's biggest energy consumers, and that the latest indicators are "not encouraging."
Members of OPEC have responded to lower demand by cutting output.
The IEA estimates that global oil supply fell in February to 83.9 million barrels a day, down 1 million barrels a day from January and down 3.4 million barrels a day from a year earlier.