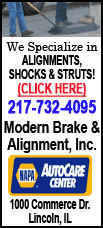 The FTSE 100 index of leading British shares was up 62.70 points, or 1.7 percent, at 3,774.76, while Germany's DAX rose 36.85 points, or 0.9 percent, to 3,993.07. France's CAC-40 was up 42.72 points, or 1.6 percent, to 2,736.97.
Earlier in Asia, Japan's Nikkei 225 stock average jumped 371.03 points, or 5.2 percent, to 7,569.28, and Hong Kong's Hang Seng climbed 524.27 points, or 4.4 percent, to 12,525.80.
Markets have responded positively to a raft of fairly good news this week, not least Thursday's U.S. retail sales data, which were not as bad as feared despite massive increases in the number of unemployed.
"In a world where we have all learned to fear and forecast the worst, a glimmer of good news is all it takes to change the mood," said Kit Juckes, head of credit research and market strategy at Royal Bank of Scotland.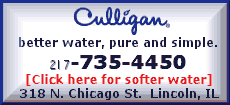 Earlier comments from Chinese Premier Wen Jiabao and Japan's Prime Minister Taro Aso -- that their governments stood ready to roll out even more measures if needed to reinvigorate growth -- sustained the rally into the Asia session.
The mood has been notably different this week than at any time since the financial crisis became most acute last October, with the Dow Jones industrial average up around 10 percent and the FTSE 100 index around 7 percent higher.
However, investors are wary of calling the end to the bear market and remain on guard for any news that may knock the stuffing out of the buyers. A failure by the G-20 finance ministers and central bankers to provide a united front at this weekend's meeting in southern England could be one catalyst for a renewed bout of selling pressure.
Europe -- excluding Britain -- and the U.S. appear to be at loggerheads about the best way to get the global economy back on track and specifically about the merits of another big fiscal boost.
While U.S. Treasury Secretary Tim Geithner appears to be focusing on the need for another fiscal stimulus, most of Europe's leaders think the top topic of conversation ahead of the April 2 meeting of G-20 leaders should be big reforms to the international financial regulatory system and specifically the role of the International Monetary Fund.