Encouraging comments from Bank of America Corp.'s chief executive Ken Lewis added to the optimistic tone in Friday's trading. Lewis said his bank was profitable in January and February. On Tuesday, news that Citigroup Inc. was having its best quarter since 2007 started the rally has lifted the Dow Jones industrials nearly 10 percent in three days.
Later Friday morning, the Commerce Department will report international trade data for January.
Stocks have rallied not only on the Citi news, but also in response to surprisingly positive reports from companies across a wide range of industries that are lifting hopes for an economic turnaround. Most encouraging perhaps is the news from banks that suggests first-quarter results won't be nearly as dire as many analysts have feared.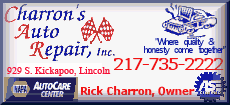 While the week's gains have been a welcome respite to the unrelenting selling that has plagued investors for weeks and the sentiment on the Street is more upbeat than it has been in months, analysts warn the rally may not last long. Technical factors that have helped drive the market this week are likely to continue Friday, including short covering, when traders buy stock to cover "short" bets, or bets that a stock will fall.
Dow futures rose 79, or 1.1 percent, to 7,195. Standard & Poor's 500 index futures jumped 8, or 1.1 percent, to 756.40, while Nasdaq 100 index futures rose 3, or 0.3 percent, to 1,166.
Overseas, Japan's Nikkei stock average jumped 5.15 percent, while Hong Kong's Hang Seng index rallied 4.37 percent. In morning trading, Britain's FTSE 100 was up 1.68 percent, Germany's DAX index was up 0.93 percent, and France's CAC-40 was up 1.72 percent.