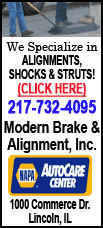 "I am painfully aware that I have deeply hurt many, many people, including the members of my family, my closest friends, business associates and the thousands of clients who gave me their money," he told U.S. District Judge Denny Chin.
"I cannot adequately express how sorry I am for what I have done," he said just before Chin ordered him to prison to await a June 16 sentencing when he will face up to 150 years in prison.
His lawyers filed a notice of appeal to a federal appeals court to get it to reconsider Chin's decision.
Defense attorney Ira Sorkin argued Madoff deserved to stay out because other high-profile financial criminals accused in multi-billion-dollar frauds were not jailed until sentencing, but Chin disagreed, telling prosecutors he did not even need to hear their bail arguments.
"In light of Mr. Madoff's age, he has an incentive to flee, he has the means to flee, and thus, he presents a risk of flight," Chin said.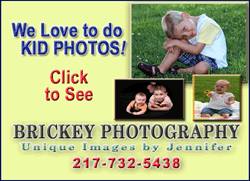 Madoff said "guilty" repeatedly to 11 felony counts, including securities fraud and perjury. He could also be fined and ordered to pay restitution to his victims and forfeit any ill-gotten gains.
In a long, detailed statement delivered in a soft but steady voice, Madoff implicated no one but himself in the vast Ponzi scheme. He said he started it as a short-term way to weather the early-1990s recession, and was unable to extricate himself as the years went by.
"I am actually grateful for this opportunity to publicly comment about my crimes, for which I am deeply sorry and ashamed," Madoff said in his first public comments about his crimes since the $65 billion scandal broke in early December after he confessed to his sons.
His Dec. 11 arrest turned a well-respected investment professional -- Madoff was once chairman of the Nasdaq exchange -- into a symbol of Wall Street greed amid the economic meltdown. The public fury toward him was so great that he sometimes wore a bulletproof vest to court.
The court appearance disappointed many Madoff investors, who hoped he would say who might have helped him pull off the scam and where the money went.
Because Madoff pleaded guilty without a deal with prosecutors, he is under no obligation to cooperate. Some legal experts and investors, like Judith Welling, have speculated that he is sacrificing himself to protect his wife, his family and friends.
"He's trying to save the rest of his family," Welling said. "We need to find out who else was involved, and we need, obviously, to freeze the assets of all those people involved to help the victims."
Acting U.S. Attorney Lev Dassin said in a statement that the government made no deal, "public or otherwise," with Madoff over his plea, his sentence or whether it will pursue more charges against him or anyone else.
There was a smattering of applause after the judge announced Madoff would go directly to jail -- the drab, windowless high-rise Metropolitan Correctional Center next door to the courthouse -- to await sentencing. But that did not lessen his victims' anger or satisfy their desire for retribution.
"So he spends the rest of his life in jail -- is that justice? People's lives are ruined," said Adriane Biondo of Los Angeles, one of five members of her family who lost money with Madoff. "He's sitting in jail? That's awesome," she said sarcastically. "Where's the money, Bernie?"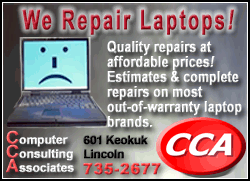 Prosecutors gave assurances they are investigating Madoff's wife and other family members and employees to determine what role, if any, they played in scam.
In court documents, prosecutors say Madoff reported he oversaw $64.8 billion. However, experts said that the actual loss was probably much less and that the higher number reflects the false profits Madoff told investors they were making. So far, authorities have located only about $1 billion for investors.
Prosecutors have already said low-level employees in Madoff's New York offices participated by mailing out tens of thousands of phony monthly statements and trading confirmations to make it look as if customers were making money in the market.