Oakhurst is among 1,200 community health centers, 1,100 public hospitals and nearly 3,000 local health departments that are primary strands in the nation's health care safety net. Most say they have become significantly busier in the last seven months, as the economy has worsened.
These last-resort centers coping with waves of new customers are looking forward to a jolt of new money from the $787 billion federal stimulus package signed into law last month.
Safety net providers struggle as a rule, but times are unusually tough. Most community health centers and public hospitals are temporarily maintaining their razor-thin operating margins, but say they can't keep it up for long. Many health departments -- which play a leading role in preventive care and are heavily dependent on waning state revenues -- are doing worse, eliminating thousands of jobs and shedding services.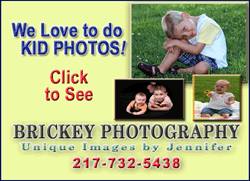 "We've never seen it this bad," said Dr. Georges Benjamin, executive director of the American Public Health Association.
The stimulus package includes $87 billion for government health insurance for children and the poor, and another $3.5 billion to bolster public health services and safety net care. Federal officials are still deciding specifically how and where to spend that money, causing hand-wringing at these facilities.
A survey released last month indicates most ER doctors are seeing more unemployed patients who have lost health benefits. About 88 percent of the 1,200 doctors who answered a survey from the American College of Emergency Physicians said they had patients who had been turned away elsewhere because they couldn't pay. (Federal law bars ERs from turning away patients with emergency needs for lack of money.)
Perhaps the most common theme involves the recently unemployed who have chronic health problems, like heart disease, that require prescription drugs. When their work coverage runs out, they turn to safety net providers to keep the medications going, said Dr. Michael Brooks of West End Medical Centers Inc., an Atlanta-based community health center organization.
But in some cases, patients have simply put off care -- like Sharon Moore. Uninsured and recently unemployed, the soft-spoken 59-year-old was suffering worsening headaches but saw a doctor visit as too costly.
A friend, also uninsured, told Moore about Southside Medical Center, which runs a bustling clinic in a poor area a few blocks from the Atlanta Braves baseball stadium. Moore made her first visit late last year and learned the cause of her headaches was severe high blood pressure.
She was given water pills that lowered her blood pressure, eased her pain and potentially averted a heart attack or stroke. She pays $30 per doctor visit, a sliding-fee scale based on income. The pills cost just $9 for a three-month supply. "It's a blessing," Moore said.
Comprehensive statistics about the U.S. health safety net are hard to come by, and details vary by community. But it's clear that many of the medically needy go to hospital emergency rooms.
Hospital officials say the recession has hit them hard. Hospital funds lost money in the stock market like everyone else. Charitable donations are drying up. It's harder to borrow from banks or through tax-exempt bonds. Medicaid funding, which depends on state tax revenues, is precarious. And more affluent patients -- whose business offsets the unreimbursed care of the uninsured -- are cutting back on elective procedures and other care.
Most safety-net hospitals seem to be managing at the moment, but some are showing signs of strain. This week Atlanta's Grady Health System, which runs one of the largest public hospitals in the country, announced it cut 150 jobs because of the economy.