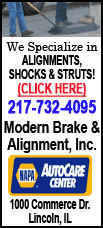 A quote from the late actress Butterfly McQueen, who appeared in the movie "Gone With the Wind," says, "As my ancestors are free from slavery, I am free from the slavery of religion."
In response to the ads, Pilgrims Covenant Church in Monroe said this week it purchased space on the outside of 11 Metro Transit buses for an ad quoting Psalm 14, verse 1: "The fool hath said in his heart, There is no God."
The church's ads cover a large part of one side of each bus.
The Rev. Ralph Ovadal said the foundation has a right to air its opinion, and the church has "the privilege to respond with truth from the word of God."
The church's ads cost about $5,000.
Madison Metro spokesman Mick Rusch said any ad sales help the bus system.
___
Information from: Wisconsin State Journal, http://www.madison.com/wsj/