All that paid off Thursday, when Gov. Pat Quinn announced that he plans to keep the 137-year-old prison open.
"Keeping Pontiac Correctional Center open will ensure nearly 600 people in the region keep their jobs, prevent hundreds of families from being uprooted and allow Pontiac to maintain one of its largest sources of revenue," Quinn said in a statement.
"I'm going to go out in the middle of Main Street and do my happy dance," said Pontiac Mayor Scott McCoy, who had joined area lawmakers in a monthslong push to save the prison, one of the area's biggest employers.
The Department of Corrections says 505 people work at Pontiac, down from 570 last May through retirements, transfers and other forms of attrition. Agency spokesman Derek Schnapp says the department has a hiring freeze in place.
Blagojevich had planned to close Pontiac and move many of its inmates to another prison, the much newer and virtually empty Thomson Correctional Center in western Illinois. He said at the time the move would save the state $4 million a year as it wrestles with a budget deficit that now is at least $9 billion.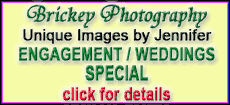 Lawmakers, McCoy and others from the Pontiac area, though, believed Blagojevich, a Democrat, used the decision to punish them for opposing his policies.
Blagojevich first targeted Stateville prison in Joliet for closure. He changed his mind after a Democratic state senator from Joliet voted "present" on a move to put a recall measure aimed at the governor on a 2007 ballot. GOP lawmakers that represent Pontiac supported the measure.
Blagojevich's arrest on corruption charges, followed by his January removal from office and Quinn's swearing in, changed the course of events.
Quinn talked almost immediately about reviewing Blagojevich's plan. His decision to keep the prison in Pontiac open leaves other loose ends.
The state recently hired 208 guards to staff the Thomson prison. They are still on the payroll, working at prisons elsewhere in the state while the government spends up to $9,000 a week to house them, Schnapp said.
The Department of Corrections also transferred several hundred inmates out of Pontiac that the union representing prison workers said were placed in lower-security facilities not designed to accommodate them.