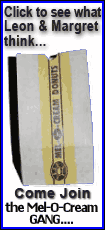 Many other states have started their own initiatives to help youths in foster care once they "age out" of the system and venture into adulthood. And it's needed: More than a quarter of foster-care youth will be incarcerated and more than 20 percent will be homeless before age 25, according to a 2007 report by public-policy group Pew Charitable Trusts.
Only 20 percent of foster-care youth nationally will seek education beyond high school, and fewer than 3 percent are expected to graduate from college.
"I never thought I'd ever get my high school diploma, and never thought I'd start college at 17, too," said Andrea Hatcher, who dropped out of high school and was shuffled among group homes and foster care in different cities after her mother lost custody of her when she was 14.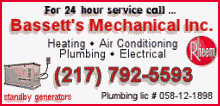 Hatcher, now 18, hopes to pursue a nursing degree now that she's completed her nursing assistant certificate at Southside Virginia Community College through the program, which started this school year. She regularly communicates with her academic adviser, who helped her navigate the education system and kept her on task.
In California, higher-education officials set up a support network for former foster children in the state's 110 community colleges, and the state's four-year systems offer similar help for housing, financial aid, academic advising and other needs. A 1996 state law called on state schools to expand services for former foster youth.
Federal legislation that took effect in 2003 helped such initiatives, said John Emerson, a postsecondary education adviser for Casey Family Programs, a foster-care advocacy group. It provided an initial $42 million, allocated to every state based on its percentage of foster-care youth, to cover up to $5,000 annually per student for college or job training.
And when Congress reauthorized the Higher Education Act last fall, it required some federally funded programs to target students who had been in foster care, including initiatives that help low-income students pursue postsecondary education.
Giving foster-care students money for college or career-training courses opens the door but doesn't help them overcome poor academic preparation, lack of family support and homelessness, Emerson said.
"We've heard from students who have enrolled in college so they can find a place to sleep," he said. "They're using their survival skills to find a place to stay and food to eat -- let alone transportation and health insurance."