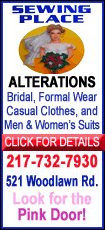 But the district attorney of neighboring Coffee County, where McLendon lived in an isolated rural home with his mother, described a man who may have been planning his actions.
In that home, where McLendon set his mother's body on fire to begin his killing spree, District Attorney Gary McAliley said investigators found the DVDs and a spiral notebook containing names of people McLendon had worked with and list of things he felt they had done wrong to him.
The weapons enthusiast and self-proclaimed survivalist joined the Marine Corps in 1999 but was discharged a month later for fraudulent enlistment. Four years later, he tried to join the Samson Police Department, but couldn't complete some of the physical requirements at the state police academy.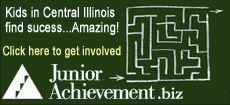 Other jobs also didn't seem to suit him. He resigned from at least two -- one at a metals plant in 2003, the other at a sausage factory just last week. Lists found in his home of people and places he felt wronged him included both businesses and some co-workers.
Though they have learned more about McLendon's behavior in the days before the shootings, authorities said Thursday they still don't know what set him off.
"I don't think anybody could have anticipated this by looking at him and interacting with him," McAliley said. "But certainly he had a volcano inside of him."
Investigators said they found a two-page, handwritten letter in which McLendon admitted he had killed his mother and said he planned to commit suicide. He also mentioned a family dispute over a legal issue but didn't reveal plans to kill anyone else. Authorities said McLendon may have had a dispute with family members over a family Bible.
McLendon started his two-county rampage across rural southern Alabama by burning down the home he shared with his mother. Authorities said results of forensic tests have not yet determined when Lisa McLendon was killed, but they do know her son set her on fire on their couch before driving away.
In the remains of the house, investigators found dozens of soot-covered DVDs on how to commit acts of violence, including how to shoot into a moving car and building a homemade gun silencer. McAliley said they appeared to be serious, not a joke. One of the victims was driving when he was shot and killed.