Several GOP governors, including Rick Perry of Texas, Bobby Jindal of Louisiana and Haley Barbour of Mississippi, have said they would reject a portion of the money that would expand unemployment benefits to those not currently eligible to receive them. Sanford says he will also reject those funds but has threatened to go much further, requesting a waiver to spend some $700 million targeted for education and other programs to pay down some of the state's debt instead.
"I have come to conclude that it would be a mistake to simply accept the money as offered," Sanford wrote to state legislators in announcing his decision. "When one is in a hole, the first order of business is to stop digging."
Sanford, chairman of the Republican Governors Association, has steadfastly denied that his actions around the stimulus have been politically motivated, noting that he has taken a hard line on tax and spending issues since 1994, when he was first elected to Congress. He was elected governor in 2002.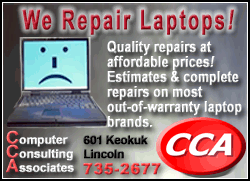 "I've got a 15-year pattern of doing exactly this kind of thing," Sanford said.
But his announcement came the same week that South Carolina's unemployment shot to 10.4 percent, the second highest in the nation. With those dire figures as a backdrop, national Democrats -- keenly aware of Sanford's rising national stature -- piled on.
In an e-mail blast to reporters Thursday, the Democratic National Committee assembled a collection of national and state news stories criticizing Sanford's action.
"Mark Sanford is putting his personal ambition ahead of the people of South Carolina by kowtowing to the Rush Limbaugh-led, obstructionist wing of the Republican Party," DNC spokesman Brad Woodhouse said.
Even Democratic governors got in the game, with Maryland Gov. Martin O'Malley issuing a statement decrying Sanford's "fringe" stance.
"Every state should be laser-focused right now on one issue: jobs, jobs, jobs," O'Malley, vice chairman of the Democratic Governors Association, said, adding, "This rejection is less about the people of South Carolina than it is Sanford's political ambitions."
South Carolina Rep. James Clyburn, the No. 3 House Democrat, dismissed Sanford's move as "100 percent political posturing."
Clyburn also criticized Sanford on Thursday for a comment he made at a news conference in South Carolina comparing Obama's economic stimulus efforts to the hyperinflationary economy in Zimbabwe, one of Africa's most corrupt governments.