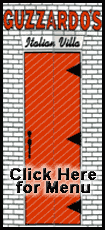 In the interview she said she wanted military families to know they have a friend in the White House.
"It hurts. It hurts," Mrs. Obama said of hearing about military families on food stamps. "These are people who are willing to send their loved ones off to, perhaps, give their lives -- the ultimate sacrifice. But yet, they're living back at home on food stamps. It's not right, and it's not where we should be as a nation."
ABC released an excerpt of the interview late Thursday.
"I think that's one of my jobs, is to try and shed some light on some of these issues," she told ABC, "to not just be in that conversation with military spouses and hear those stories, but to take that information back to the administration to share it with the nation, so that we can think again about how we can better support these families."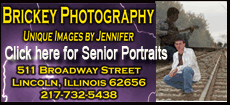 At another point in the interview, Mrs. Obama said she feels optimistic about the economy, notwithstanding the virtual daily grind of bad news.
"We're at a time when we're going to have to try a lot of things," she said. But Mrs. Obama also said she has faith that things will get better and that "our current commander in chief will see us through."
She called her husband a "focused" and "clear-thinking" man.
On Thursday, soldiers warmly welcomed the first lady to Fort Bragg, a sprawling military base in North Carolina named for a Carolinian, Confederate Gen. Braxton Bragg. The crowd greeted her with applause and cheers and hugs and took pictures with the wife of President Barack Obama. She mingled in a cafeteria and then met privately with military spouses. Later, she read "The Cat in the Hat" to a group of preschoolers.
But while much of the substantive discussion about policy and the struggles facing military families took place behind closed doors, she used a brief speech in nearby Fayetteville to implore Americans to support the military members in their community.
"Our soldiers and their families have done their duty -- and they do it without complaint," Mrs. Obama said. "And we as a grateful nation must do ours -- do everything in our power to honor them by supporting them."