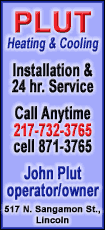 Mayor Emmett Pugh said Tuesday that officials don't know who did it, but they're grateful.
The light quit working sometime before Christmas. Though it was the city's responsibility, city crews didn't have the expertise to repair the light and it took extra time ordering special parts.
Councilman Mike Atterson said he hopes the mystery repairman comes forward so he can thank him or her and extend a job offer.
He said other lights around town also need work.
___
Information from: The Register-Herald, http://www.register-herald.com/