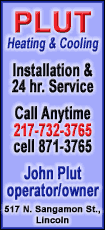 Today's highlight in history:
On March 13, 1933, banks began to reopen after a "holiday" declared by President Franklin D. Roosevelt.
On this date:
In 1781, the planet Uranus was discovered by Sir William Herschel.
In 1884, Congress officially adopted Eastern Standard Time for the District of Columbia.
In 1901, the 23rd president of the United States, Benjamin Harrison, died in Indianapolis at age 67.
In 1925, the Tennessee General Assembly approved a bill prohibiting the teaching of the theory of evolution. (Gov. Austin Peay signed the measure on March 21.)
In 1928, hundreds of people died when the San Francisquito Valley in California was inundated with water after the St. Francis Dam burst just before midnight the evening of March 12.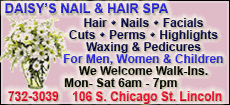 In 1964, bar manager Catherine "Kitty" Genovese, 28, was stabbed to death near her home in the New York City borough of Queens; the case generated controversy over the supposed failure of Genovese's neighbors to respond to her cries for help.
In 1969, the Apollo 9 astronauts splashed down, ending a mission that included the successful testing of the lunar module.
In 1980, Ford Motor Co. Chairman Henry Ford II announced he was stepping down, the same day a jury in Winamac, Ind., found his company innocent of reckless homicide in the fiery deaths of three young women in a Ford Pinto.
In 1988, yielding to student protests, the board of trustees of Gallaudet University in Washington, D.C., a liberal arts college for the hearing-impaired, chose I. King Jordan to become the school's first deaf president.
In 1996, a gunman burst into an elementary school in Dunblane, Scotland, and opened fire, killing 16 children and one teacher before killing himself.
Ten years ago: Serb government forces destroyed more than two dozen ethnic Albanian homes in Kosovo, apparently in retaliation for the killing of Serb civilians in the area. Evander Holyfield, the WBA and IBF champion, and Lennox Lewis, the WBC champion, kept their respective titles after fighting to a controversial draw in New York. Playwright Garson Kanin died in New York at age 86.