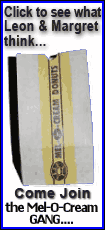 Humane League of Philadelphia organizer Nick Cooney says his group -- formerly called "Hugs for Puppies" -- hasn't found picketing restaurants to be effective. He says the group now focuses on persuading institutions such as colleges to stop buying eggs from hens confined to tight cages.
During Foie Gras Week, which starts Friday, more than 18 Philadelphia restaurants temporarily add at least one $5 foie gras dish to the menu.
Opponents of foie gras contend that the method of engorging a duck or goose liver to make the dish is cruel. Others say it can be done humanely.
___
Information from: The Philadelphia Inquirer, http://www.philly.com/