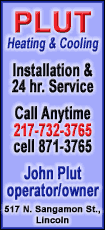 Energy Secretary Steven Chu acknowledged that when the plant was canceled a faulty cost analysis put the price of the proposed FutureGen project in central Illinois higher than it should have been -- at as much as $1.8 billion.
While disavowing any responsibility for the mistake, Chu said now that even the $1.8 billion figure may be low. "The current price as I understand it is still very high," he told senators when asked about the Government Accountability Office's report.
Later Chu told reporters that because of commodity costs and other factors, some estimates now put the price of the plant at $2.3 billion.
FutureGen, a plant designed to burn coal while capturing and burying its carbon dioxide emissions, is a technology "that certainly is worth testing," said Chu. "I'm looking at how do you bring down the cost so we can go ahead."
He said a cost of more than $2 billion is "becoming a very deep issue with me because we need a portfolio of projects" that can demonstrate carbon capture including ones that FutureGen would not address, and there's just so much money to go around.
The GAO report, released Wednesday by Rep. Bart Gordon, D-Tenn., chairman of the House Science Committee, said that the Energy Department last year did not conduct a proper analysis and made a $500 million math error when it decided to shelve the experimental plant slated near Mattoon, Ill.
The GAO report did not address how much FutureGen currently might cost.
Illinois' congressional delegation has urged the Obama administration to revive it, arguing it would boost economic development in the coal-rich, east-central part of that state.
Illinois Sen. Dick Durbin, the Senate's No. 2 Democrat, said the report was more evidence the Bush administration had erred in stopping the project. "We always knew the DOE's logic was flawed. Now it turns out their math was wrong too," he said in a statement.
The FutureGen project was conceived as a leading effort to capture and store carbon dioxide, the leading greenhouse gas linked to global warming. The Illinois town of Mattoon was selected for the project after it beat out two proposed sites in Texas.