"These individuals repeatedly and excessively furnished thousands of prescription pills to Anna Nicole Smith, often for no legitimate medical purpose," California Attorney General Jerry Brown said in a statement. His office is expected to release more details about the case at a news conference Friday.
Prosecutors said the doctors gave thousands of prescription drugs -- including opiates and sedatives -- to Stern, who then gave them to Smith.
The prescriptions were issued between June 2004 and January 2007, just weeks before her death two years ago.
Medical examiners have said Eroshevich, a Los Angeles psychiatrist and friend of Smith's, authorized all 11 of the prescription medications found in the Hollywood, Fla., hotel room where the 39-year-old model was found unresponsive shortly before her death on Feb. 8, 2007.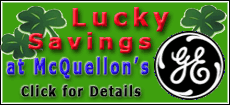 Stern and Kapoor turned themselves in Thursday night at the Whittier police station and each posted $20,000 bond. Eroshevich was expected to surrender Monday.
An arraignment date was not immediately set and prosecutors were unsure how much prison time the three would face if convicted.
Eroshevich's attorney Adam Braun acknowledged his client wrote some of the prescriptions using fictitious names for Smith, but it wasn't intended to commit fraud.
"It was done for privacy reasons," Braun told The Associated Press. "She did the best she could under difficult circumstances in the best interest of the patient."
Braun said Eroshevich began treating Smith in September 2006 when she suffered a nervous breakdown stemming from the death of her 20-year-old son, Daniel Smith, who died of an accidental drug overdose three days after his mother gave birth to a girl.
Eroshevich traveled on several occasions over a six-month period to the Bahamas where Smith was living with Stern and wrote the prescriptions.
The criminal complaint also alleges Kapoor gave her excessive amounts of sleep aids, opiates, muscle relaxants and methadone-like drugs used to treat addiction, knowing she was an addict. Kapoor saw Smith in the spring of 2006 when she was treated at a Los Angeles County hospital for opiate withdrawal and prenatal care for the pregnancy of her daughter Dannielynn, according to the complaint.