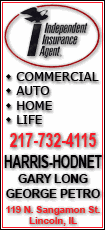 President Barack Obama was expected to explain the redrawn U.S. objectives to NATO allies when he attends a NATO summit in Europe next month.
The in-house review coordinated by the White House National Security Council lays out objectives over three years to five years, although that doesn't necessarily mean the U.S. military could leave in that time, defense officials said.
The White House objectives were expected to roughly parallel 15 goals contained in a 20-page classified report to the White House from the Joint Chiefs of Staff. Among them were getting rid of terrorist safe havens in Pakistan and adopting a regional approach to reducing the threat of terrorism and extremism in both countries.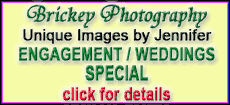 The U.S. goal in Afghanistan must be to protect Kabul's fragile government from collapsing under pressure from the Taliban -- a goal that can only be achieved by securing Pakistan's cooperation, increasing substantially the size of Afghanistan's national security forces and boosting economic aid in the region, according to senior military and intelligence officials.
"We're just about done," Joint Chiefs of Staff Chairman Adm. Mike Mullen said in an interview with PBS' "The Charlie Rose Show" on Thursday.
The review addresses "the safe haven in Pakistan, making sure that Afghanistan doesn't provide a capability in the long run or an environment in which al-Qaida could return or the Taliban could return," Mullen said, as well as the need for stability, economic development and better governance in Afghanistan, and the development of the Afghan armed forces.
An administration official said that although the review was not complete, one thrust was that Pakistan needed to recognize that combating extremism was in its own interest as well as that of U.S. and NATO fighting forces across the border in Afghanistan. The official, like others interviewed for this story, spoke on condition of anonymity because the review was not complete.
The review overseen by former CIA analyst Bruce Riedel drew on several generally bleak internal government assessments of the war done over the past six months. People familiar with those accounts sum up the conclusions much as Obama himself described the Afghanistan war in a New York Times interview last week: The United States is not winning.
Gen. David Petraeus, head of U.S. Central Command, and Richard Holbrooke, the U.S. special envoy to Afghanistan and Pakistan, met privately on Thursday with more than a dozen senators. Although the session was confidential, it was part of the administration's effort to recruit support for a trimmed-down U.S. mission in the war begun by former President George W. Bush following the Sept. 11, 2001, terrorist attacks.
It is not clear whether Obama will approve additional forces for Afghanistan this year beyond 17,000 he has already dispatched. His ground commander in Afghanistan, Gen. David McKiernan, has requested up to 30,000 troops.