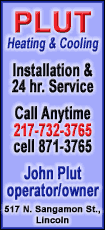 One of the "danger" zones where the rocket's first stage is expected to fall is in waters less than 75 miles (120 kilometers) from Japan's northwestern shore, according to coordinates released Thursday by the International Civil Aviation Organization and the International Maritime Organization.
The other zone lies in the middle of the Pacific between Japan and Hawaii.
In Tokyo, Chief Cabinet Secretary Takeo Kawamura told North Korea to abandon the launch and said Japan was ready to defend itself.
"Legally speaking, if this object falls toward Japan, we can shoot it down for safety reasons," he said.
Defense Minister Yasukazu Hamada said Japan would "deal with anything that is flying toward us. We are preparing for any kind of emergency."
Japan's prime minister expressed anger.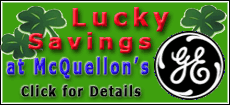 "They can call it a satellite or whatever, but it would be a violation" of a 2006 U.N. Security Council resolution banning Pyongyang from ballistic missile activity, Taro Aso said. "We protest a launch and strongly demand it be canceled."
Japan's coast guard and Transport Ministry issued maritime and aviation warnings, urging ships and aircraft to stay away from the affected regions.
Hisanori Iizuka, a spokesman for Japan Airlines Corp., Asia's biggest carrier, said the airline will reroute some flights during the April 4-8 period.
"We will take every measure to ensure safety for our passengers," Iizuka said.
South Korea also warned the North.
"If North Korea carries out the launch, we believe there will be discussions and countermeasures from the Security Council," a Foreign Ministry statement said, referring to possible sanctions.
U.N. Secretary-General Ban Ki-moon said Thursday a North Korean satellite or missile launch would "threaten the peace and stability in the region."
Though it is an international norm for countries to provide such specifics as a safety warning ahead of a missile or satellite launch, it was the first time the communist North has done so. It did not issue a warning ahead of its purported satellite launch in 1998 over Japan and a failed 2006 test-flight of a long-range missile.
The North's notification to the ICAO and IMO underscores that it is intent on pushing ahead with the launch in an attempt to gain greater leverage in negotiations with the United States, analysts say.
"They want to do the launch openly while minimizing what the international community may find fault with," said Kim Yong-hyun, a professor at Seoul's Dongguk University. "The launch will earn North Korea a key political asset that would enlarge its negotiating leverage."