Tensions have spiked ahead of two key anniversaries this week -- the 50th anniversary of a failed Tibetan uprising that sent the Dalai Lama into exile and Saturday's one-year anniversary of violent anti-Chinese riots in Lhasa that sparked the largest protests in decades.
Asked whether the massive security presence pointed to failings in Beijing's policies, Wen said: "The situation in Tibet is on the whole peaceful and stable. The Tibetan people hope to work in peace and stability.
"Tibet's continuous progress (has) proven the policies we have adopted are right," he said.
Wen said Beijing has hugely increased subsidies to Tibet in recent years to spur growth and raise incomes in a chronically poor region. He repeated stock accusations against the Dalai Lama, Tibet's supreme Buddhist leader and a Nobel Peace Prize laureate, calling him a political exile "quite capable of misleading political figures."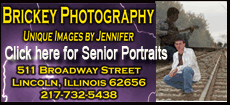 Earlier this week, the two sides traded sharp words with the Dalai Lama condemning China's "brutal crackdown" following the protests and its harsh rule over the decades, which has turned Tibet into a "hell on earth."
Wen said the door to talks was "always open," provided the Dalai Lama sincerely abandons the Tibetan separatist cause. The Dalai Lama denies seeking independence for the region, saying he wants a form of autonomy under China that protects the rights of Tibetans and their unique Buddhist culture.
Last year, representatives for both sides held three rounds of talks with little progress.
China furiously objects to meetings between the Dalai Lama and foreign leaders, the source of an ongoing rift with France after French President Nicolas Sarkozy met with the Buddhist leader.
While affirming that overall ties with France were positive, Wen appeared to indicate not all was forgiven.