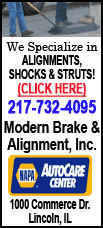 National parks at Moreton and Bribie islands just north of the state capital of Brisbane were worst hit by oil spilled from the container ship Pacific Adventurer on Wednesday, and oil washed ashore in pockets along the popular Sunshine Coast.
The potential for long-term environmental damage was not clear. The affected area is far to the south of the Great Barrier Reef, which was not under threat.
Wildlife authorities said the only animal victims so far were a handful of birds that had been soaked in oil, but warned things could get worse as long as the slick remained.
Britain's Swire Shipping Ltd., the Hong Kong-registered ship's owner, said containers aboard the ship had slipped from the deck as it rocked in cyclone-stirred waters, ripping a hole in a fuel tank and spilling the equivalent of more than 11,000 gallons (42,500 liters) of heavy fuel oil into the sea. Later, the company said a diver's inspection of the hull had led it to conclude the amount of spilled oil was "significantly more" than that, but did not give a replacement figure.
The Australian Maritime Safety Authority said the ship, brought to port still leaking oil, would not be allowed to leave until officials were satisfied that the circumstances of the spill had been explained.
"We have detained the ship," authority chairman Graham Peachey told reporters. "It's not going anywhere until we release it."
Queensland state officials accused the company of initially misleading the government about the size of the spill. Premier Anna Bligh said the company had earlier told the government the spill was much smaller, leading officials to predict there would be little environmental damage.
"We will be pursuing these ship's owners for full compensation for the cost of this clean-up," Bligh said. Swire "should stand on notice that they will get a very large compensation claim from the Queensland government," she said.
"This could ... be the worst environmental disaster we have faced," she said.
Under Australian law, the ship's owners face fines of up to 2 million Australian dollars ($1.3 million) and could be liable for up to AU$250 million ($160 million) more in penalties for causing environmental damage.
Bligh declared some 37 miles (60 kilometers) of normally white-sand beaches a disaster zone, giving authorities the power to close off public access. Bulldozers and other heavy machinery began moving onto affected beaches to scrape up the blackened sand.
"If there is any grounds for prosecution of this ship and its owners, we will not hesitate to take that action," she said.
In a statement, Swire said it "regrets the extent of the environmental pollution caused by spills of heavy fuel oil from the ship and the company is offering assistance with the clean up."
The company and its insurers were in discussion with the government about cleanup costs, it said.