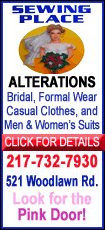 The U.S. military announced last Sunday that 12,000 American and 4,000 British troops will leave Iraq by September. That withdrawal is part of President Barack Obama's plan to remove all combat troops by the end of August 2010, with the remaining forces leaving by the end of 2011. The 4,000 British troops due to leave are the last British soldiers in Iraq.
Addressing those who suggest the withdrawal will make Iraq susceptible to terrorism, al-Maliki responded: "I say no, it will not happen again, because the police and the army and the community in Iraq are all united to stop this and will not allow terrorism to come back again to Iraq.
"Iraq will neither be a venue for, or a passage to, other organizations, particularly terrorism," he said in a speech at the Lowy Institute for International Policy in Sydney.
There are currently about 135,000 U.S. troops in Iraq, many of them staying in place for parliamentary elections at the end of this year.
But al-Maliki pointed to safe and successful provincial elections in January as proof the country has entered a unified new phase.
"We have sown the seeds for democracy and educated the community that the multiparty system is good for Iraqis," the prime minister said. "We put the house in order and the new Iraq is now organized."