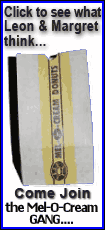 The Olympic bid team wants the state to up its financial guarantee from the $150 million in taxpayer funds pledged in 2007 by ousted Gov. Rod Blagojevich to $250 million.

The request comes amid concerns Chicago's bid is at a competitive disadvantage because it doesn't include the full government guarantees offered by rival finalists Tokyo, Madrid and Rio de Janeiro.

Gov. Patrick Quinn's spokesman, Bob Reed, told the Chicago Tribune the governor supports the request for the additional $100 million.

The bid team has already lined up $500 million in city guarantees and $500 million in private insurance to cover any potential losses in operating the games.

Copyright 2009 The Associated Press. All rights reserved. This material may not be published, broadcast, rewritten or redistributed.