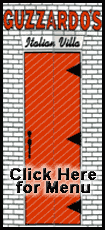 "We will start the first session which leads on from the very useful discussion we had last night when we discussed the situation that faces countries right across the world," he told the officials as they prepared for a discussion on macro-financial response to the crisis, including ways to restore credit channels.
The group is divided over whether to use fiscal stimulus - or big spending packages and tax cuts - or better regulation to drag the world economy out of its slump and many fear that the gathering will do little to set a common agenda for a full summit of G-20 heads of state and government on April 2.
"I'm quite sure that today we will make progress as part of the lead up to the meeting of leaders and finance ministers in London in April when we need to be concentrating on the three big issues of supporting our economy, getting bank lending going again and of course ensuring that not just some of the world, but all of the world is helped by what we do," Darling said.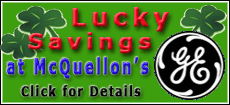 On the agenda Saturday after a series of bilateral meetings and a working dinner on Friday, is a session called "reshaping the global financial system," which includes a discussion of the principles for financial regulation and supervision.
Officials will wind up the gathering at a country lodge in Horsham, 30 miles (about 50 kilometers) south of London, with talks on reform of the International Monetary Fund.
The United States wants countries to make a coordinated commitment to increasing spending as a vital part of any rescue effort, but many European countries are balking at loading up on debt, preferring to focus on reform of the international financial architecture.
The International Monetary Fund estimates that only Saudi Arabia, Australia, China, Spain and the United States will introduce budget boosts worth 2 percent of gross domestic product this year, the level that U.S. Treasury Secretary Timothy Geithner considers "reasonable."
Japanese Finance Minister Kaoru Yosano said he told Geithner during a bilateral meeting on Friday evening that Japanese Prime Minister Taro Aso is working on additional measures that would likely mean Japan's efforts would exceed that level.
Yosano added that the United States and Japan agreed on the necessity of beefing up regulations on the international financial system but also agreed that tackling the financial crisis was the top priority.
"Both are important problems," he said, of regulatory reform and direct action on tackling the crisis. "It's just the question of the order they are addressed."
Complicating matters here, China has raised warnings about what Washington's drive to spend its way out of recession might do to U.S. government debt, which Beijing holds in large quantities.