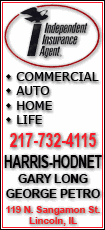 Buyers were told last month that the luxury oceanfront project was being scrapped and that there was no money left to refund deposits. In December, they were told the project had only $556,000 left after collecting $32.2 million in buyer deposits.
The 197-page complaint filed in Los Angeles Superior Court seeks unspecified damages against Trump, his children Ivanka and Donald Jr. and others including Los Angeles developer Irongate Capital Partners LLC.
The lawsuit accuses the New York real estate developer and reality television star of fraud, negligence, unjust enrichment and violating federal disclosure laws.
Representatives of the Trump Organization Inc. and Irongate did not immediately respond to requests for comment late Friday. In December, a Mexican developer, PB Impulsores, told buyers that Trump licensed his name and was not an investor.
The lawsuit says PB Impulsores is a "mere shell entity" for Irongate, created to avoid legal liabilities. The project was marketed as a partnership between Trump and Irongate - the same team behind Trump International Hotel & Tower Waikiki in Honolulu.
In a statement last week, the Trump Organization said that Trump ended a licensing agreement because the developer violated terms, missing deadlines to obtain financing and begin construction.