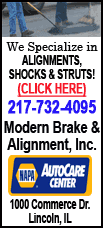 Victims and their family members said it was a relief to have had the 12-member jury deliver guilty verdicts Friday against Hausner, who scratched out notes and whispered to one of his attorneys as he learned that he was convicted of 80 of 86 charges.
"It was a good day because we took something bad off the street," said victim Tony Long, who still has 30 shotgun pellets in his body after he was shot while walking in June 2006.
Hausner's relatives didn't respond to questions from reporters as they were escorted out of the courtroom by court security. Tim Agan, an attorney for Hausner, declined to comment on the verdicts.
Hausner was convicted of six first-degree murder charges, 18 attempted first-degree murder charges, two conspiracy to commit first-degree murder charges, 16 aggravated assault charges, 23 drive-by shooting charges, nine animal cruelty charges, three counts of discharging a gun at a structure, one count of unlawfully discharging a gun and two counts of arson of an occupied structure.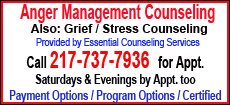 He was acquitted in the May 2005 killings of Tony Mendez and Reginald Remillard, the July 2005 shooting of a horse and a December 2005 attack on a woman that didn't result in an injury.
"We're happy he's not going to be out in the public ever again," said Marci Matt, Remillard's sister. "Even though there was a not-guilty (verdict in Remillard's death), we still have a sense of closure today."
Prosecutors say Hausner preyed on pedestrians, bicyclists, dogs and horses in attacks that began in May 2005 and ended in August 2006 with the arrests of Hausner and his roommate at their apartment in Mesa. Inside, police found guns, news clippings of the killings and a city map marked with the locations of some of the shootings.
The Serial Shooter attacks and an unrelated serial killer case kept neighborhood watch groups on high alert in the summer of 2006. Families stayed inside as police searched for the killers, and authorities called meetings that drew hundreds of people who learned more about the attacks and were encouraged to provide tips.
Police investigating the Serial Shooter case said Hausner attacked people from his car in a conspiracy that occasionally included his brother, Jeff Hausner, and his former roommate, Samuel Dieteman.
Dieteman, the star prosecution witness, testified that he and Dale Hausner had cruised around late at night looking for strangers to shoot.
Taking the stand in his own defense, Hausner denied any involvement in the attacks, offered alibis and suggested that Dieteman may have carried out some of the attacks. Dieteman, who is awaiting sentencing after pleading guilty to two of the killings, could face the death penalty.
Dieteman said Hausner never explained why he wanted to shoot people, though Hausner professed a hatred for prostitutes and homeless people as they looked for victims in areas frequented by streetwalkers.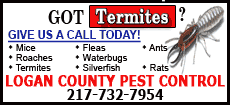 In one attack, Dieteman said he and Hausner found the sight of a victim wounded by Hausner to be funny, because they didn't think he was seriously injured, even though the victim was holding his stomach and appeared angry.
Later that night, Dieteman said he committed his first shooting after spotting a woman walking on a sidewalk in Scottsdale. "'It's your turn, dude,'" Dieteman quoted Hausner as saying. The victim, 20-year-old restaurant worker Claudia Gutierrez Cruz, was attacked after stepping off a bus on her way home from work and later died at a hospital.