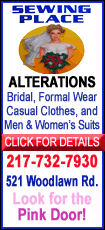 Police said the 24-year-old woman admitted to detectives that she slipped the drugs into veteranarian John Duckett's drink. Officers said Duckett knew something was wrong shortly after drinking some of the coffee Tuesday morning.
Officers said the woman cleaned the cages at the the Reynolds Road Animal Clinic.
A judge set bond at $25,000 Friday and a jailer said the woman was still being held Friday. Her next court appearance is scheduled for April 21.
---
Information from: KLRT-TV, http://www.fox16.com