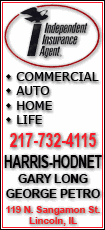 U.S. spokesman Col. Greg Julian denied that claim and said militants fired on the combined force after American and Afghan troops ordered them to surrender.
"They were five armed militants that fired on a joint force ... when they went in to get a targeted individual," Julian said. "They called them out when they arrived, and these guys came out shooting and were killed in the process."
The fact that Afghan special forces were on the raid is a significant step that helps insulate the U.S. military against charges of killing civilians. Afghan troops typically have not taken part in such operations.
After angry condemnations by President Hamid Karzai over the last several months on the issue of civilian deaths, the U.S. recently agreed to put Afghan forces on all of its missions, including sensitive overnight raids conducted by U.S. Special Operations Forces.
Citing information from local Afghan officials, Den Mohammad Darwesh, the spokesman for Logar's governor, said the five killed in Charkh district were civilians - a father and four sons. He said one man and one woman were also wounded.
The spokesman for the Afghan Ministry of Defense couldn't immediately be reached.
Discerning who is and is not a civilian has long been difficult in the Afghan conflict. Militants do not wear any uniforms and many civilians own guns and will fire them when foreign troops enter their villages at night.
Journalists and human rights monitors can rarely travel to remote battle sites to try to confirm information from officials.
Local Afghan officials have been known to falsely claim that civilians were killed in an operation, either under pressure from militants or in hopes that villagers would be able to claim payment from the U.S. or Afghan government.