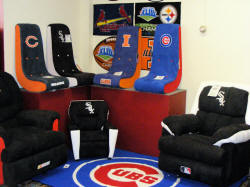 Still spring training, but there's a winner already
Action TV Rentals and Sales caters to sports fans

Send a link to a friend
[March 14, 2009] While it is only spring training, the Cubs are way ahead of both the Cardinals and White Sox. Yes, sports fans, the Cubs are up by a couple of recliners, a doormat and a futon cover.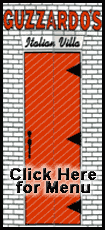 Roger Matson, manager and vice president of Action TV Rentals and Sales, has a line of furniture that promises to make each sports season now more fun than ever. High interest in the new products has caused him to set aside an entire corner of his showroom. It is sports-related furniture.

The furniture line includes full-size and kids' recliners, video chairs, throw rugs, doormats, bar stools, and even headboards, which are the latest hot sellers at 101 S. Kickapoo.

Made by Baseline Sports out of High Point, N.C., the furniture will serve the continually growing market of sports fans wanting their favorite team's logo on everything. Sports fans can already find their favorite team on everything from T-shirts to jackets to their license plates, so why not have it on their furniture while they watch their favorite team play.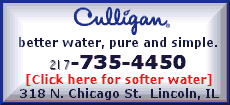 Matson says he has had customers from Bloomington and Springfield visit his store since neither of those cities carries the sports-related furniture.
The company makes furniture with the logo and colors of every major professional team as well as colleges. Matson said he has already sold a few Illini items and imagines when the word gets out that they will be hot items in his sports corner.
Matson also can get furniture sporting your favorite NASCAR team and driver's car number.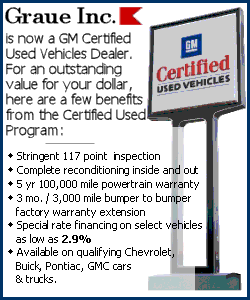 Matson knows how the community supports their favorite area school teams as well, and he is working on getting a special lineup for all those fans. Brenda and Craig Smith, who own Triple T Promotions, will be making slipcovers in school colors with the school logos that will fit over the video chairs. That way all those Railer fans or other schools' fans can get that personal favorite furnishing for their home or room.
The store has a catalog available to look through, and with baseball and racing season getting ready to start up, it might be best for fans to get their order in. The team furniture is custom-made and takes eight weeks for delivery.
So, whether you are a Cub, Cardinal or White Sox fan, you better get your order in soon. It's a long baseball season, and it won't be as much fun without that team recliner on top of that team throw rug.
[By MIKE FAK]