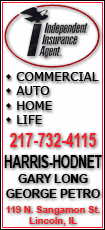 But it's the first evidence that life-threatening peanut allergies one day may be cured. Immune system tests show no sign of remaining allergy in five children, and others can withstand amounts that once would have left them wheezing or worse, researchers reported Sunday.
Are the five cured? Doctors at Duke University Medical Center and Arkansas Children's Hospital must track them years longer to be sure.
"We're optimistic that they have lost their peanut allergy," said lead researcher Dr. Wesley Burks, Duke's allergy chief. "We've not seen this before medically. We'll have to see what happens to them."
More rigorous research is under way to confirm the pilot study, released at a meeting of the American Academy of Allergy, Asthma and Immunology. If it pans out, the approach could mark a major advance for an allergy that afflicts 1.8 million Americans.
For parents of these little allergy pioneers, that means no more fear that something as simple as sharing a friend's cookie at school could mean a race to the emergency room.
"It's such a burden lifted off your shoulder to realize you don't have to worry about your child eating a peanut and ending up really sick," said Rhonda Cassada of Hillsborough, N.C., whose 7-year-old son Ryan has been labeled allergy-free for two years and counting.
It's a big change for a child who couldn't tolerate one-sixth of a peanut when he entered the study at age 2 1/2. By age 5, Ryan could eat a whopping 15 at a time with no sign of a reaction.
Not that Ryan grew to like peanuts. "They smell bad," he said matter-of-factly.
Millions of Americans have food allergies. Peanut allergy is considered the most dangerous, with life-threatening reactions possible from trace amounts. It accounts for most of the 30,000 emergency-room visits and up to 200 deaths attributed to food allergies each year. Although some children outgrow peanut allergy, that's rare among the severely affected.
There's no way to avoid a reaction other than avoiding peanuts. Those allergy shots that help people allergic to pollen and other environmental triggers reduce or eliminate symptoms -- by getting used to small amounts of the allergen -- are too risky for food allergies.
Enter oral immunotherapy. Twenty-nine severely allergic children spent a day in the hospital swallowing minuscule but slowly increasing doses of a specially prepared peanut flour, until they had a reaction. The child went home with a daily dose just under that reactive amount, usually equivalent to 1/1,000th of a peanut.