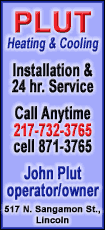 Under the Environmental Protection Agency's related Diesel Emission Reduction Act, funding is available through ARRA for up to 25 percent of the cost of a new hybrid truck. Fleets can purchase multiple trucks. An existing diesel truck has to be taken out of service for each new hybrid truck that is purchased.

"This program is a unique opportunity for fleets to dramatically reduce vehicle emissions and fuel consumption while shortening their payback period for an investment in hybrid power," said Dontia Warren, market development manager for Eaton's Hybrid Power business unit. "This is a significant investment by the U.S. government to help offset the initial costs of these clean vehicle solutions. Eaton has been working with industry experts and nonprofit stakeholders to help fleet owners complete grant applications to apply for funding for new hybrid trucks."
Warren indicated that by combining the DERA funding with an IRS tax credit and the fuel and operating savings of a hybrid versus a conventional diesel truck, the cost of a new diesel hybrid truck could be about the same as a conventional new truck over a five-year period.
"There is a sense of urgency to our effort, since the submission period for EPA regional applications begins March 17 and ends April 27," said Warren. "Our goal is to identify all of our customers who qualify and want to take advantage of this opportunity by no later than April 1."
The DERA grants are made to nonprofit organizations that have jurisdiction over air quality for projects that reduce diesel emissions. The nonprofit organizations submit the applications to the appropriate EPA regional office.
The Eaton hybrid system is available on truck models from International, Peterbilt, Kenworth and Freightliner. Commercial vehicle fleets with Eaton hybrid systems have accumulated more than 12 million miles in revenue service to date. Delivery vehicles with the Eaton system are being used by companies such as FedEx, UPS, Coca-Cola and Pepsi, to name a few. Work trucks with Eaton hybrid power are also in service at dozens of utility and telecom companies across North America. Benefits of the Eaton hybrid system include fuel savings ranging from 30 percent to 60 percent, with similar percentages in emission reductions, extended brake life and reductions of up to 87 percent in idle times during work site operations.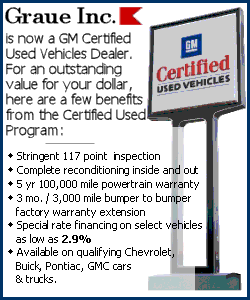 Fleets and equipment eligible for the DERA funding include buses, medium or heavy-duty trucks, marine engines, and locomotives. Also included are vehicles with non-road or stationary engines used for construction, handling of cargo (at ports or airports), mining and energy production.
More information about the EPA's DERA program is available at www.epa.gov/cleandiesel. Additional information about Eaton's program can be requested at DERAFunding@Eaton.com.
Eaton's Truck Group, with sales of $2.3 billion in 2008, is a global leader in the design, manufacture and marketing of powertrain systems and other components for commercial vehicle markets. Eaton works with leading vehicle manufacturers and fleets around the world to provide innovative solutions in power control systems for increased performance, productivity and sustainability, including manual and automated transmissions, clutches, hybrid power, and emission treatment systems.
[Text from Business Wire file]