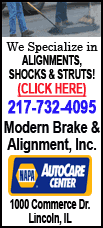 Aughenbaugh is in the banking business, and he and his bank do that service well. The State Bank of Lincoln president knows that a bank is just as much about people as it is money. The people who use the bank and the people who work at the bank are the open assets of a community bank. Steve understands that perfectly.

To enforce his attachment as well as availability to the bank's customers, Steve's office is right inside the front door of the bank and isn't tucked away in some hard-to-find corner of the bank. It is his personal availability and relationship with customers as well as staff that currently has State Bank firing on all cylinders.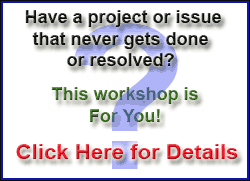 Aughenbaugh and his brother, Tom, were was born and raised on a farm near Kenney, the sons of Duane and Betty Aughenbaugh. A graduate of Warrensburg-Latham High School in 1978, Steve received his degree in ag business from ISU in 1982. For a few years he worked at Farm Credit in Pittsfield but joined the State Bank staff as an ag loan officer in 1984.
In 2002, at the age of 41, Steve was appointed to take the place of retiring bank president Terry Brown. When asked if that wasn't a young age to be promoted to president, Steve acknowledged it might be, but explained, "The board of directors feels it is important to promote from within." He added, "We have a great board and we are really fortunate to have them."
During the interview a recently hired employee stopped in to ask a question. Steve made it a point to say that the young lady is doing a great job for them. You could tell that the public praise as she left was important to her. "I am so fortunate to have such a tremendous staff. My job is easy when you have really good people working for you," Steve said.
Doug DeMay, who manages Eagle One Investments at the 111 N. Sangamon branch of the bank, says that the bank staff is fortunate to have Steve as their boss. "I don't even know where to start. He is such a great guy, I can't think of anything about him that isn't positive," DeMay said. "He is a great friend, and the attitude, the positive atmosphere he has created in the bank just works its way through the entire bank. You can tell he understands personal service. You can tell he really cares. The way he works with and relates to employees is something you would never see in a big-city bank, probably in few banks for that matter."
Aughenbaugh explained his approach with bank staff. "I don't believe in micromanaging. I believe when you have really capable people that you let them do their job."
Gail Nunnery, a bank vice president and the trust officer, agreed that Steve practices what he preaches. "He is a fantastic boss and a terrific person and he is a good leader," she said. "He relies on everyone to perform at their highest level, yet he is always there for guidance."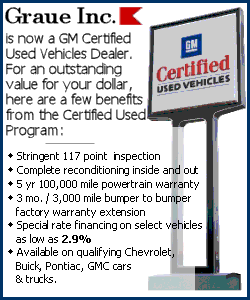 The bank has 63 employees. A gathering of everyone for "Teller Appreciation Night" at Chad's Blind this winter exemplified just how Steve and his staff interact. The tellers were having a great time. It was obvious they were enjoying the night and each other's company. When Aughenbaugh entered the room, everyone stood up, cheered and applauded. Steve, a little embarrassed at the display, took off his coat, sat down and visited with his staff, his friends. It was obvious that there is a respect and fondness for each other that creates a positive, friendly atmosphere not only in the bank but outside of it as well.
It is when he talks about the bank he cares so much about that Aughenbaugh becomes most comfortable. Although, area banks all fare well in their own ratings, only the State Bank of Lincoln received a five-star overall rating through September of 2008. Deposits are up this year by 4.2 percent as the bank approaches $190 million in assets. The independent rating company Bankrate.com gives the bank highest marks in all four categories: capital adequacy, asset quality, earnings and liquidity.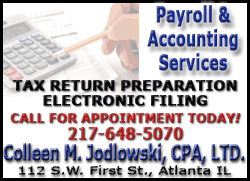 While Aughenbaugh is a hard worker and the bank is special to him, it is only one layer of him as a person. He is married to Sarah and they have two children. Laura, a senior at LCHS, will be attending SIU next year. Their son, Evan, is currently a freshman at the high school.
Besides running a highly successful community bank and being a family man, Steve also spends a great deal of time helping the community in other ways. He is on the board of the Lincoln & Logan County Development Partnership. He is treasurer for both Castle Manor's board and the Logan County Shrine Club. He is a member of Lincoln Masonic Lodge 210 and Lincoln Elks Club. If those weren't enough outside community interests, he has recently been appointed chairman of the ALMH board as well.
Rounding out this complete personality, Steve enjoys sports, including golf, and he hangs with a group of age 50-something men called the "Bear Babies," who get together on Sundays to cheer on their Chicago Bears.
It his positive, personable and genuine caring for bank employees and the community that has made Steve Aughenbaugh this week's Personality of the Week.
[By MIKE FAK]