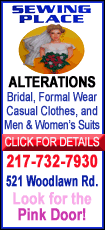 "I mean, how do they justify this outrage to the taxpayers who are keeping the company afloat?" Obama said Monday in announcing a plan to help small businesses.
The financial bailout program remains politically unpopular and has been a drag on Obama's new presidency, even though the plan began under his predecessor, President George W. Bush. The White House is aware of the nation's bailout fatigue; hundreds of billions of taxpayer dollars have gone to prop up financial institutions that made poor decisions, while many others who have done no wrong have paid the price.
News that AIG still needs billions in taxpayer dollars to prevent a collapse did little to build public confidence, Obama aides acknowledged. Seeking to turn the public tide, White House spokesman Robert Gibbs aggressively criticized AIG and said administration officials were working to put strict limits on the next $30 billion installment bound for the company.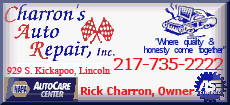 "Treasury has instruments that can address the excessive retention bonuses, and add provisions to ensure that taxpayers are made whole," Gibbs said.
The AIG news overshadowed what Obama's aides had hoped to spend the first part of the week discussing: billions of dollars to help the nation's small businesses in the hopes of getting credit flowing again. Obama heaped praise on the little guys of American industry, often overshadowed in the blitz of government bailouts.
Obama's latest plan allows the government to spend up to $15 billion to buy the small-business loans that are now choking community banks and lenders. That, in turn, could allow those banks to start lending money again to small companies to invest, pay bills and stay afloat.
"You deserve a chance. America needs you to have a chance," Obama said in an appeal to all those who run small businesses or hope to one day.