A new report from the Commerce Department is expected to show that new home construction and building permit applications fell to record lows in February. The report is expected to show that housing starts fell to an annual rate of 450,000 units last month from 466,000 units in January, according to economists surveyed by Thomson Reuters. The collapse of the housing market has been one of the key drivers of the ongoing recession.
Building permit applications, which are considered a sign of future activity, are expected to fall to an annual rate of 500,000 units from 531,000 units in January.
The housing data is scheduled to be released at 8:30 a.m. EDT.
Also set for release Tuesday morning is a report about wholesale prices. The producer price index, a measure of prices before they reach consumers, likely increased 0.4 percent in February, according to economists' estimates. The PPI increased 0.8 percent in January.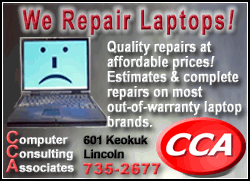 Like the housing data, the PPI report is due out at 8:30 a.m. EDT.
Ahead of the economic reports, Dow Jones industrial average futures rose 19, or 0.26 percent, 7,255. Standard & Poor's 500 index futures gained 3.4, or 0.45 percent, to 757.40, while Nasdaq 100 index futures rose 6.15, or 0.59 percent, to 1,159.00.
The Dow and S&P both snapped a streak of four straight increases on Monday as a rally waned in the afternoon. The Dow fell 0.1 percent Monday, while the S&P 500 declined 0.4 percent. The Dow and S&P 500 both gained around 10 percent last week.
Investors are also likely to keep an eye on aluminum maker Alcoa Inc., which cut its dividend on Monday after the market closed. Alcoa cut the dividend 82 percent to 3 cents and said it plans to sell stock and debt to help reduce annual costs by more than $2.4 billion.