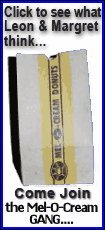 In addition to the 82 percent dividend cut, the Pittsburgh-based aluminum maker said it expects to sell $1.1 billion worth of stock and debt and reduce annual costs by more than $2.4 billion by 2010.
The announcement, made after the market closed Monday, follows news in January that Alcoa plans to lay off about 13 percent of its global work force by the end of 2009, further cut production and spending, and sell four of its subsidiaries.
Alcoa has been hard-hit by the weakening world economy, and orders have plummeted for the lightweight metal used in everything from cars and aircraft to window frames and beer cans. Prices have tumbled as demand has dropped in key markets such as autos and construction.
In January, Alcoa reported a fourth-quarter loss of $1.19 billion, pointing to the sinking demand and prices that had fallen 56 percent since July.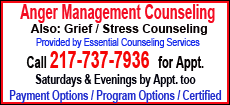 "Today's actions better prepare Alcoa to manage through a prolonged downturn," Klaus Kleinfeld, Alcoa's president and chief executive, said in a statement.
Alcoa will reduce its quarterly dividend to 3 cents per share from 17 cents, saving more than $400 million a year, according to the company. The dividend is payable May 25 to shareholders of record at the close of business on May 8.
Alcoa, the world's third-largest aluminum company, last cut its dividend in 1983.
The news sent shares of Alcoa falling 71 cents, or 11.6 percent, to $5.41 in after-hours electronic trading, having closed the regular session at $6.12.
Kleinfeld said "the decision was made after comparisons to peer companies and consideration of the interests of our shareholders."
Alcoa is the latest component of the Dow Jones industrial average to reduce its dividend in an effort to save money and brace for a difficult 2009. Last month, General Electric Co. -- one of the country's largest companies -- cut its quarterly dividend for the first time since 1938. Some analysts had been urging Alcoa to take that step as the aluminum market worsened.