Jaime McLaughlin used to do people's taxes. Now he teaches math to sixth graders in Chicago.
Alisa Salvans was a makeup artist at Saks department store. Now she teaches high school chemistry in suburban Dallas.
These teachers, with real-life experience and often with deep knowledge of their subjects, are answering a call to service that is part of a strategy to dramatically boost the size and quality of the teaching work force.
Career switchers make up about one-third of the ranks of new teachers, and that number has jumped in the past decade. Now, as the recession deepens, even more people are deciding to become teachers.
___
For Vos, the Maryland teacher, it started with Dr. Seuss and "Winnie the Pooh." He would read to kids at his children's school -- dramatic readings, with different character voices -- and he loved the feeling he was making a difference. The children cried when he finished "Stuart Little."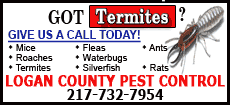 "I actually enjoyed it a lot more than I expected, and the kids really took to it," Vos said. "The kids who really looked forward to this the most, the ones who were giving me big hugs when I showed up, were struggling readers."
Vos, 50, was hooked. His background was not in reading but in science and computers; he was a neuroscientist before starting his Internet company. He wound up at Argyle Middle School, an information technology magnet school in the Maryland suburbs of Washington.
Like Vos, McLaughlin is motivated by that "touchy-feely camaraderie" he has with his students. He teaches math at Albert R. Sabin Magnet School, a Spanish-language school in Chicago.
He dealt with people in his old job, as an accountant with two big firms. But it was always about money.
Teaching is different. "Those kids really are pretty much your family six, seven, eight hours a day," he said. "You're helping raise them."
McLaughlin, 38, had practical motivations, too. He had always wanted to be a teacher -- his father and uncles are in education -- but he didn't think it paid enough. Once he got married and had a son, there was a second income that would let him take a pay cut. And there was a little boy he could spend more time with, if his workday ended with the school bell.
"We have that much more time to spend together," McLaughlin said.
___
Interest has surged in becoming a teacher, and more pathways are emerging to get people there quickly.
The New Teacher Project, which helps people switch from other careers to the classroom, said 29,576 people have applied to its teaching fellows programs this year, a 44 percent increase over last year. The group was founded in 1997 by Michelle Rhee, now the schools superintendent in the District of Columbia.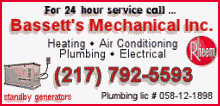 There has been similar interest in Teach For America, which recruits new college graduates, although not career-switchers. The organization has received more than 35,000 applications, 42 percent more than last year.
Not everyone who applies will make it into the classroom. But the avalanche of applications is encouraging to the Obama administration, which has a plan to dramatically increase the number of teachers. Career-changers are an important part of the plan.
"One of the only benefits of living in such tough economic times now is that you have folks getting laid off and looking for work," Arne Duncan, President Barack Obama's education secretary, said in an interview with The Associated Press.
"There are great folks out there who are passionate, who care a lot about children, who often have great content knowledge -- math, science, humanities, whatever it might be -- who just didn't happen to major in education. We want to help get them into the classroom," Duncan said.
In his old job as chief executive of Chicago Public Schools, Duncan brought hundreds of career-changers, including McLaughlin, into the classroom. They went through a highly selective program that puts them through intensive summer training, then starts them full time in the fall while they keep doing evening coursework.
Duncan, together with the New Teacher Project, began the Chicago Teaching Fellows program with the help of federal grants. The economic stimulus bill signed by Obama provides even more money for getting career-changers into the classroom.
___
Programs such as Chicago's can be the answer for people who don't have the time or money to earn another college degree.
That is what Salvans, now a chemistry teacher at Richardson High School in suburban Dallas, was looking for when she decided to become a teacher. She had put herself through college as a makeup artist, which wound up paying more than entry-level jobs when she graduated with an environmental chemistry degree.
Salvans, 39, stuck with makeup until her second daughter was born. Then she decided her schedule managing a counter at Saks, combined with her husband's as a restaurant manager, was just too hectic for two kids.