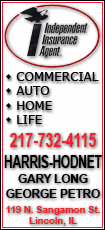 Cuomo said his office will investigate whether the $165 million in payments are fraudulent under state law because they were promised when the company knew it wouldn't have the money to cover them. AIG reported this month that it lost $61.7 billion in the fourth quarter of last year, the largest corporate loss in history, and it has benefited from more than $170 billion in a federal rescue.
"When a company pays funds that the company effectively doesn't have, it's akin to a looting of a company," Cuomo said. "You could argue if the taxpayers didn't bail out AIG, those contracts wouldn't be worth the paper it's printed on."
Cuomo made good on a threat he made Monday in a letter to AIG's government-appointed chief executive, Edward Liddy, in which he said he would issue administrative subpoenas after 4 p.m. if he didn't get the employees' names, information about their work at AIG's Financial Products subsidiary and the contracts the company said required paying the bonuses. The Financial Products unit sold credit default swaps, the risky contracts that caused massive losses for the insurer.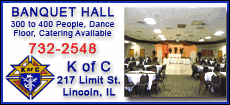 "Four o'clock has come and gone. We haven't got the information. We'll be issuing subpoenas immediately," Cuomo told reporters in a conference call after the deadline.
As for the bonuses, Cuomo said, "Our information is the checks were sent out on Friday."
AIG spokeswoman Christina Pretto told The Associated Press Monday afternoon, "We are in contact with the Attorney General and will of course respond to his request." She didn't elaborate and AIG did not respond to later calls for comment about the subpoenas.
President Barack Obama spoke out against the bonuses earlier Monday, saying that the giant insurance company had "received substantial sums" of federal aid. He said he asked Treasury Secretary Timothy Geithner "to use that leverage and pursue every legal avenue to block these bonuses and make the American taxpayers whole."
Cuomo said he has been investigating AIG compensation arrangements since last fall.