They're Hartsfield's homeless, and like their counterparts in other major terminals, they've successfully resisted most efforts to clear them out.
"We have to go sooner or later," Gleen admits. "But you have people (who have) been coming to the airport for years."
Clusters of homeless have long settled in terminals from Philadelphia to Chicago, ideal round-the-clock shelters for men and women displaced by cities trying to clean up their downtowns.
Federal authorities labeled this population a security threat in 2005, warning that terrorists might disguise themselves as homeless to do surveillance on their targets.
Hartsfield and other airports consider the homeless more nuisance than danger, just as they're seen in entertainment, shopping and transit districts everywhere. There has been no record of any security threat posed by the "handful" of blanket-covered vagrants sometimes found sleeping near ticket areas and other public spaces at Hartsfield, airport spokesman John Kennedy said.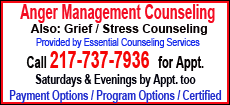 Nonetheless, Hartsfield officials decided last year to join a program that trains police to identify homeless and coax them into shelters. Airport-based officers have since taken about 400 homeless to shelters, aided by monthly visits from United Way of Atlanta outreach workers, Kennedy said.
As quickly as they can cart them off, more are back, said Protip Biswas, head of United Way Atlanta's Regional Commission on Homelessness, which coordinates the outreach. His group collected 21 men and women from the terminal on a recent visit.
Despite the double-team approach, "Last time we went out, we thought it was more" than the time before that, Biswas said.
Some of the nation's biggest airports have considered different approaches to clearing out vagrants.
In the early '90s, Chicago's O'Hare International Airport thought about building a shelter on site. The same decade saw legislators in Hawaii weigh whether to set up mental health and alternative housing programs for the roughly 70 homeless bedding down at Honolulu International Airport every night.
Neither effort was realized.
At Cleveland Hopkins International Airport, the city and homeless advocates sent outreach teams into the airport almost every night for two months in 2006 after police found dozens of homeless sleeping in senstive parts of the airport, such as in doorways to secured areas, said Brian Davis, head of the Northeast Ohio Coalition for the Homeless.
The effort cleared all but the most stubborn handful of men and women, and most of them have stayed away. It took city funds and five outreach teams available for near nightly sweeps to make it happen though, almost unheard of resources even in the best of times.
"We would never be able to do it if we just went out there every month," Davis said. "There's so many people who come in and out of the system -- we would never be able to keep track of people."
Atlanta's United Way task force is stretched thin coordinating a regional effort to eradicate chronic street homelessness in a decade's time.