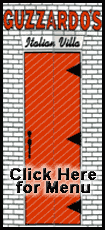 A new political corruption trial has attention focused on City Hall; the city budget deficit could grow to $200 million next year; street violence is claiming the lives of Chicago Public School students and the one bright spot, the city's bid for the 2016 Olympics, has hit some new hurdles.
Things got so tough for Daley last week that retired South African Archbishop Desmond Tutu gave Chicago reporters mock absolution for their grilling of the mayor about free trips he took on a private jet.
Still, Daley is as synonymous with Chicago as his father was when he led the city. In 2007, the mayor was re-elected with 71 percent of the vote.
"The mayor's been the mayor now for going to be 20 years and he's had some real hits and he's taken them pretty hard, but he hasn't whined or whimpered, which is in the Chicago tradition, and he keeps on going," said Roosevelt University political scientist Paul Green.
For his part, Daley, 66, has blamed the media for focusing on the negative rather than the good works he's done for the city. He launched his own YouTube channel last month to promote the city, unfiltered by the media.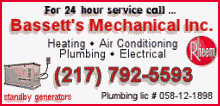 "In Chicago, the press has to find always negative things. That's how it is," Daley told Tutu, a Nobel Peace Prize laureate.
Tutu stepped in as reporters pressed the mayor about taking flights on the corporate jet of Educap, a nonprofit company being investigated by the IRS and Congress. The mayor said he accepted flights "once or twice."
City Hall is getting more unwanted attention at the trial of Al Sanchez, a Daley loyalist. The former streets and sanitation commissioner is charged with trying to hide the fact that city jobs were given only to political workers, including those belonging to his Hispanic Democratic Organization.
A 1993 letter put into evidence at Sanchez's trial said the organization's "main purpose" was to keep Daley in office, according to news coverage of the trial. Daley, who was first elected in 1989, has not been charged with any wrongdoing.
Corruption scandals are nothing new for Chicago. Daley's former patronage chief is already in prison for a 2006 fraud conviction, and political patronage was rampant in the 21 years Daley's late father, Richard J. Daley, served as mayor.
"We already have the image of being corrupt and being a machine politics city, so that this is just confirmation that all that's true, which everybody already knew, even New Yorkers," said University of Illinois at Chicago political science professor Dick Simpson, a former alderman.
Until there is evidence that directly links Daley to illegal political patronage, City Hall scandals like this will continue to roll off of him, Simpson said.
"It's like a bad storm passing because tomorrow everybody's attention will be on something else," he said.