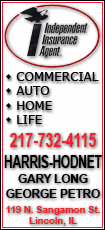 She was released by mistake a year ago after California corrections officials miscalculated her parole date, joining her family for five days before she was re-arrested. Authorities now say she has served the proper seven-year sentence.
She is scheduled to be freed from the Central California Women's Facility in Chowchilla, in the heart of the state's farm country about 150 miles southeast of San Francisco.
One of her attorneys, David Nickerson, said his client is likely to head to her mother's home in Palmdale after she is freed and check in with her parole agent in Los Angeles County.
She then will be allowed to fly home with her husband, Dr. Gerald "Fred" Peterson, to St. Paul, Minn., unless corrections officials want to have Olson serve her parole in California.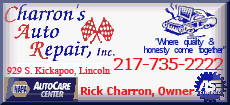 The corrections department has not said when it will decide that question, which may not be answered until Olson walks out of prison.
Critics have been urging Gov. Arnold Schwarzenegger to have Olson serve her time in California. They include Minnesota Gov. Tim Pawlenty and police protective leagues in Los Angeles and Minnesota, which say Olson should finish her parole where her crimes were committed.
On Monday, California state Sen. Jeff Denham invoked the bank robbery in a letter to Schwarzenegger asking that Olson not be allowed to return to her adopted state.
In the 1975 robbery of Crocker National Bank near Sacramento, Myrna Opsahl, a 42-year-old mother of four who was trying to deposit a church collection, was killed by a shotgun blast.
"She fled the state, changed her name, and lived a leisurely life of lies and deception in Minnesota, while the children of Myrna Opsahl were forced to grow up without a mother," Denham said in his letter.
Nickerson, an Olson attorney, noted that corrections officials in Minnesota have said Olson can serve her parole there if California officials decide to send her home.
"Everyone she knows is in Minnesota. The statute says she's to be paroled to the place where she has the best chance to succeed. That's where her family, friends and home are. She's served her time, she's paid her debt. Now they want to punish her some more. This is just being vindictive."
Schwarzenegger deferred to the corrections department.
"We kind of let them continue taking care of those issues and they will find the right solutions for the problem," he said Monday.