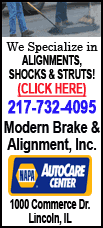 The doors to two groups of cells didn't lock, but apparently no one tried to escape -- perhaps because they had everything they needed inside.
The jailhouse escapades -- some of which date to 2006, according to authorities -- have rocked Montague (pronounced mahn-TAYG), a farming and ranching town of several hundred people near the Oklahoma line, about 65 miles northwest of Fort Worth.
There were whispers in the past year about an affair between a female jailer and male inmate, but folks dismissed the rumors as small-town gossip. It was not until late last month, when a Texas grand jury returned a 106-count indictment against the former sheriff and 16 others, that the inmates-gone-wild scandal broke wide open.
The indictment charged Bill Keating, sheriff from 2004 until December, with official oppression and having sex with female inmates. The others indicted include nine guards -- seven women and two men -- who were charged with various offenses involving sex or drugs and other contraband. Four inmates also were charged.
Local, state and federal authorities are still trying to figure out how this small-town Texas jail was turned into something resembling a frat house.
The new sheriff, Paul Cunningham, said he was stunned while touring the jail for the first time just hours after being sworn into office Jan. 1. He saw partitions made of paper towels that blocked jailers' view into cells, and pills scattered about.
Cunningham, who had not worked for the county before his election in November, immediately ordered the jail closed and moved the nearly 60 inmates to another institution.
"It literally scared me -- not for myself but for the employees," Cunningham said. "How somebody kept from being killed was beyond me."
Cunningham, who defeated Keating in the Republican primary last spring, suggested that Keating lost interest in the jail after that and turned his back on the place.
Separately from the indictment, Keating, 62, faces up to 10 years in federal prison after pleading guilty in January to charges he coerced a woman into having sex with him by threatening to jail her on drug charges.
Keating's attorney, Mark Daniel, called the latest charges against the former sheriff "kind of silly in the face of the federal investigation, like piling on." He declined further comment.
The investigation began with a tip last fall from inside the jail.