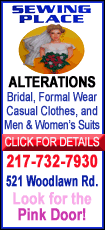 Authorities say Amaral was trying to fix a problem with the machinery and somehow got caught in the equipment. They believe he was alone at the time.
Police are treating the incident as an accidental death investigation.
Darin Perkins, director of the Arizona Division of Occupational Safety and Health, says the truck belonged to a private contractor.
Perkins says his agency was investigating the cause and whether any violations of safety standards may have led to the accident.