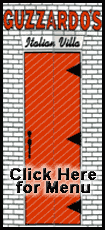 Panic ensued among hundreds of people waiting to audition for the show Saturday outside the Park Central New York hotel in Manhattan, resulting in three arrests and six injuries. The messy scene -- which can be viewed on YouTube -- caused such a commotion that the street outside the hotel became littered with shoes and clothing.
Police blamed the melee on pushing and shoving that began when the line of hopefuls swelled to a throng of several thousand. Organizers hadn't expected a crowd that size and were overwhelmed by it.
The situation escalated when a smoking car broke down nearby and a rumor spread that it might be a bomb, police said. Three people were cited for resisting arrest and other infractions after they toppled a police barrier, police said.
New York Police Department spokesman Paul Browne said organizers should have notified police before the gathering for help with crowd control. He said there's been no similar problems with open calls on other shows.