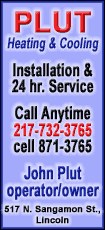 Today's highlight in history:
On March 17, A.D. 461 (or A.D. 493, according to other authorities), St. Patrick, the patron saint of Ireland, died in Saul.
On this date:
In 1776, British forces evacuated Boston during the Revolutionary War.
In 1906, President Theodore Roosevelt first likened crusading journalists to a man with "the muckrake in his hand" in a speech to the Gridiron Club in Washington.
In 1910, the Camp Fire Girls organization was formed. (It was formally presented to the public on this date two years later.)
In 1941, the National Gallery of Art opened in Washington, D.C.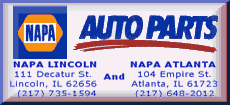 In 1950, scientists at the University of California at Berkeley announced they had created a new radioactive element, "californium."
In 1958, the U.S. Navy launched the Vanguard 1 satellite.
In 1959, the Dalai Lama fled Tibet for India in the wake of a failed uprising by Tibetans against Chinese rule.
In 1966, a U.S. midget submarine located a missing hydrogen bomb which had fallen from an American bomber into the Mediterranean off Spain.
In 1969, Golda Meir became prime minister of Israel.
In 1992, 29 people were killed in the truck bombing of the Israeli embassy in Buenos Aires, Argentina.
Ten years ago: A panel of medical experts concluded that marijuana had medical benefits for people suffering from cancer and AIDS. The International Olympic Committee expelled six of its members, but backed president Juan Antonio Samaranch, in the wake of a bribery scandal. Instant replay was voted back in the NFL for the 1999 season.