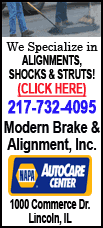 Police said the man was scraping ice off his car Friday when the 20-year-old pulled out a knife and demanded money.
Police Sgt. Pete Ragnone said the man used his ice scraper to fend off the attacker -- who then ran to his girlfriend's home nearby.
That's when a fight broke out between the 20-year-old and his girlfriend.
The would-be attacker surrendered to police and faces charges of attempted first-degree robbery and aggravated assault-domestic violence.
___
Information from: KOTA-TV, http://www.kotatv.com/