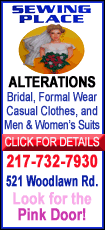 Harris has applied for admission to the Roman Catholic school in South Bend, Ind., and expects to be accepted there. The problem is meeting its more than $46,000 annual cost of tuition, fees, room and board.
She hopes her Web site will generate enough in donations to help cover at least part of it. She has applied for at least 10 scholarships, she said.
Inspired in part by President Barack Obama use of the Internet as a fundraising tool, Harris said, "I decided to try and use the power of the Internet to help me pay for my college education."
She carries a 3.97 grade-point average and is ranked 10th in her class at Reeths-Puffer High School in Muskegon County's Muskegon Township. She plans to pursue a degree in biomolecular engineering at Notre Dame and then attend medical school to become a pediatric endocrinologist, she said.
"The only thing that is keeping me from possibly going is the financial aspect to it, especially with these economic times," Harris said. "I'm just doing everything I can to not let that stop me from going there."
___
Information from: The Muskegon Chronicle, http://www.mlive.com/muskegon/