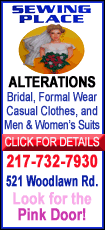 "The president will welcome Taoiseach Brian Cowen of Ireland to the White House. The president looks forward to commemorating his first St. Patrick's Day in the White House, a celebration which serves as a reminder of the rich history of friendship that our two countries share," said Mike Hammer, a National Security Council spokesman.
Hammer also said Robinson and McGuinness "have shown great courage and resolve as they work together to advance peace and prosperity."
It has been a tense few weeks for those goals.
Two soldiers were fatally shot on March 7 and a policeman murdered two days later. Washington condemned the deaths as senseless acts of political obstruction aimed at destroying the stability in Northern Ireland and supported leaders who urged restraint.
Secretary of State Hillary Rodham Clinton on Monday called those behind the attacks criminals.
"When these criminal elements, these rejectionists, determined to kill and try to set the communities against one another in Northern Ireland again -- to relive the troubles and the bad days that everyone worked so hard to resolve -- it was distressing," Clinton said, standing with Irish Foreign Minister Michael Martin.
Sinn Fein leader Gerry Adams, in Washington for the celebrations and a meeting with Clinton, said those behind the renewed violence are trying to undermine his party for its support of the peace process.
"It's important that we don't minimize what occurred, but we don't exaggerate what occurred," Adams said Monday.
Dissidents have tried to undermine the Irish Republican Army's 2005 decision to renounce violence and disarm, and Sinn Fein's efforts to persuade Catholics to cooperate with the police force, once overwhelmingly Protestant but now more than 25 percent Catholic.
Those dissidents have mounted more than 20 gun, bomb and rocket attacks since late 2007. They hoped to challenge the visits of Sinn Fein deputy leader McGuinness, a former IRA commander who is now the senior Irish Catholic in the government, and Robinson, the Protestant leader of the power-sharing government.